Vacay in a nutshell.
"Travel the world" they said. And I said, "aight"
So, a few weeks ago, I went to Ireland. It was the best of times!
I got to see friends and experience a whole different culture.
It was much like a family reunion, but with my college friends.
We got to explore Ireland and run around the country like crazy people.
And we, of course, hit up a few pubs.
Then we went to London. Why? Well, because we were so close anyways!
And it was only $40 ROUND TRIP to go!!!  I'll drink to that.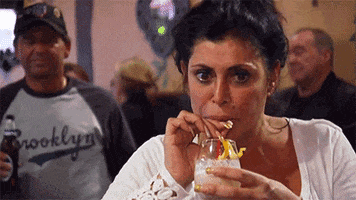 Then, we realized the pound has a terrible exchange rate.
And then before we knew it, we were on a flight back to the states,
and headed to work like vacation never even happened.
Worst part: I didn't even get to pet a sheep.
Me right now: